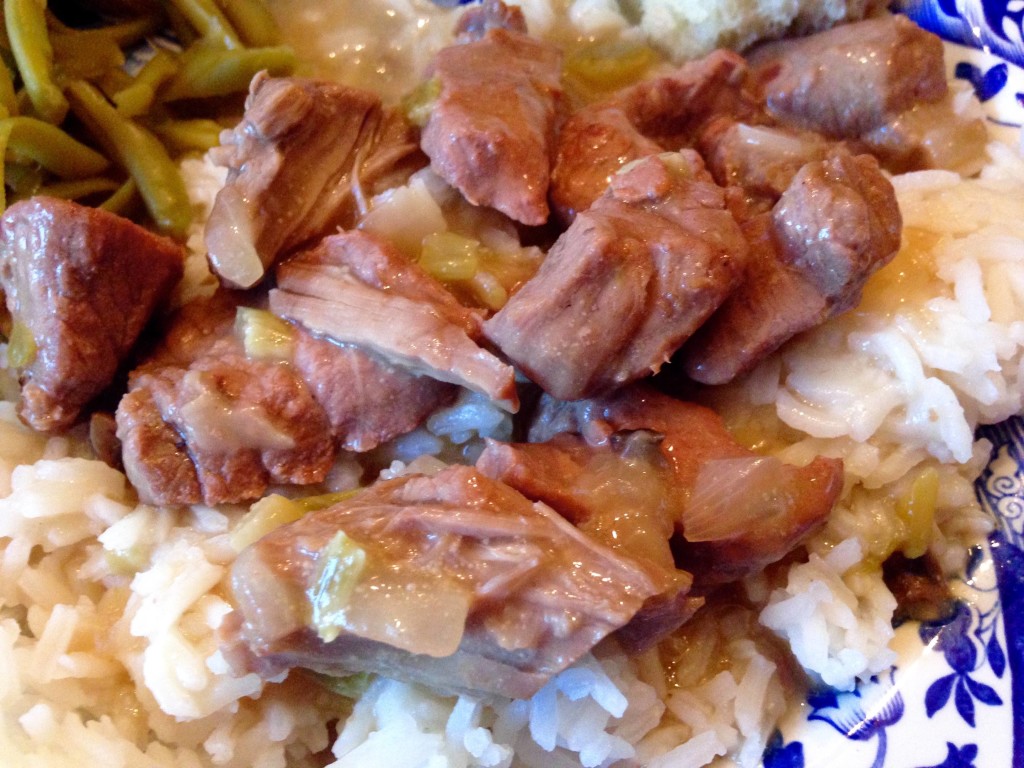 Here's a super easy comfort food recipe for you with just five ingredients! The recipe dates back to my 93-year-old great aunt 'Nanny', who is a wonderful cook. Nanny's husband J.E. worked at a grocery store in Odessa as the manager of the meat department.
One day, a customer at the grocery store where J.E. worked asked for some beef tips from behind the meat counter. As J.E. weighed and packaged them up for her, he asked what she was making and she told him about this beef tip recipe.
After trying out the the lady's recipe for beef tips, J.E. and Nanny felt it still needed something. I'm not sure if it was Nanny or J.E.'s idea, but someone suggested adding one tablespoon of soy sauce, and thus we have the beef tip recipe below!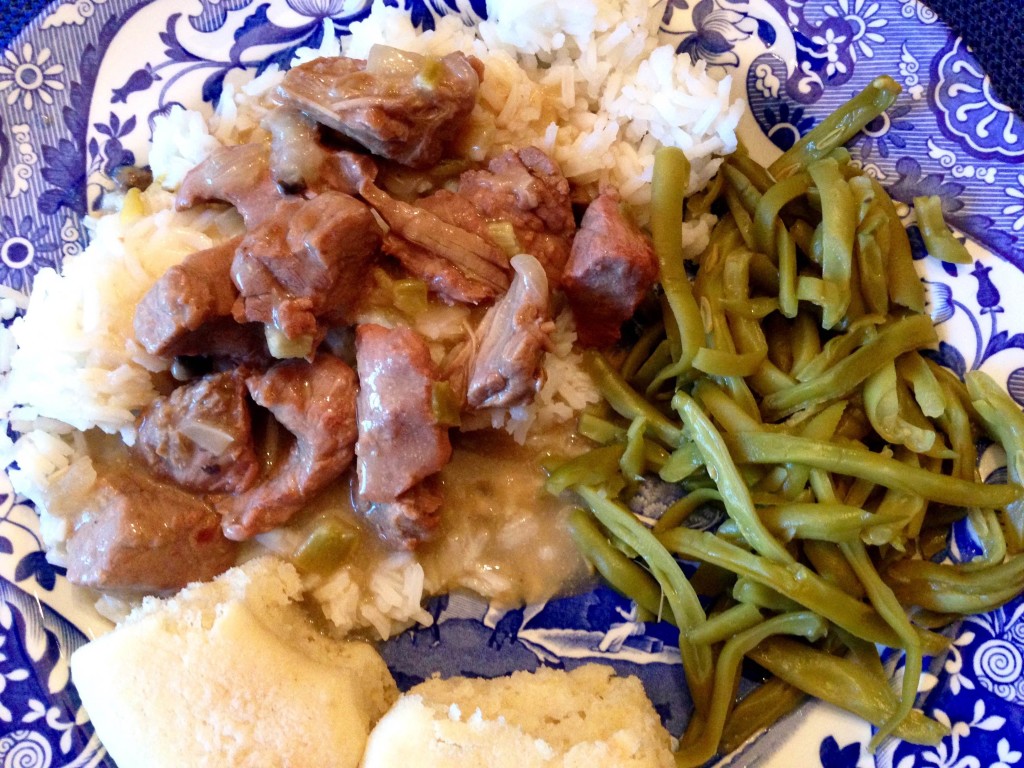 Something about savory beef tips in a creamy celery-mushroom soup served over rice just screams comfort. That first week after Harper was born, my mom came over to my house and made this beef tip recipe for me, Matt, Paula and Tony (who where also helping), and my dad. I think she doubled or tripled the recipe, and we all loved it.
Serve the beef tips over rice, and alongside green beans and a hot roll.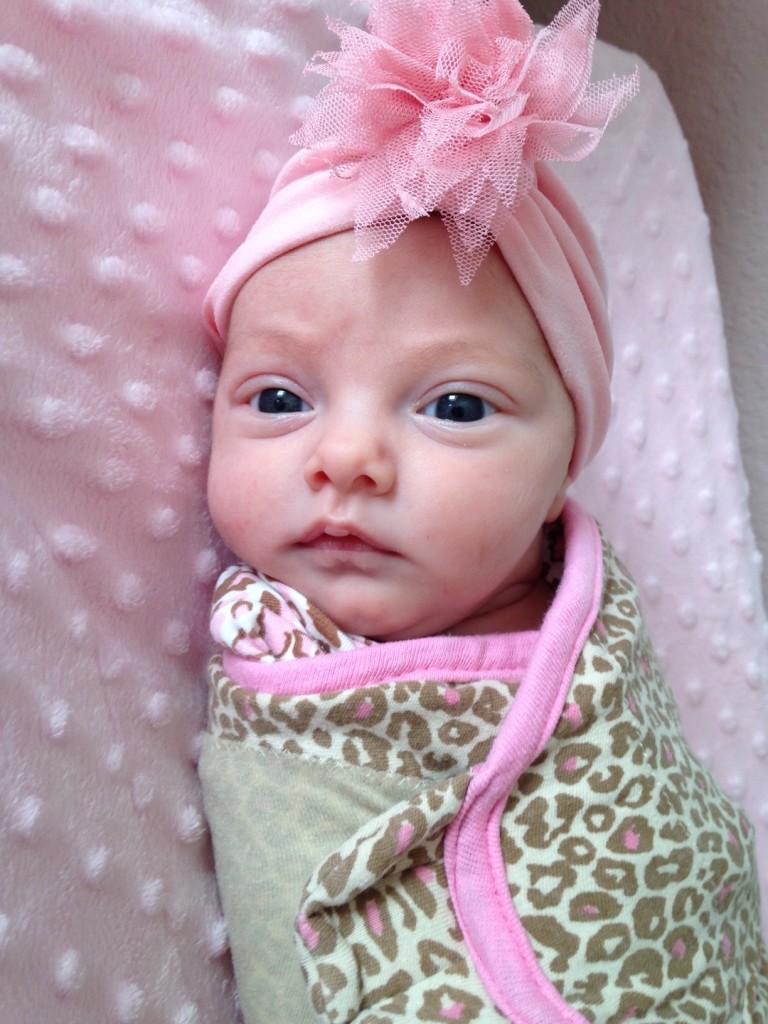 Can you believe how much Harper has grown? She's already closing in on one year old!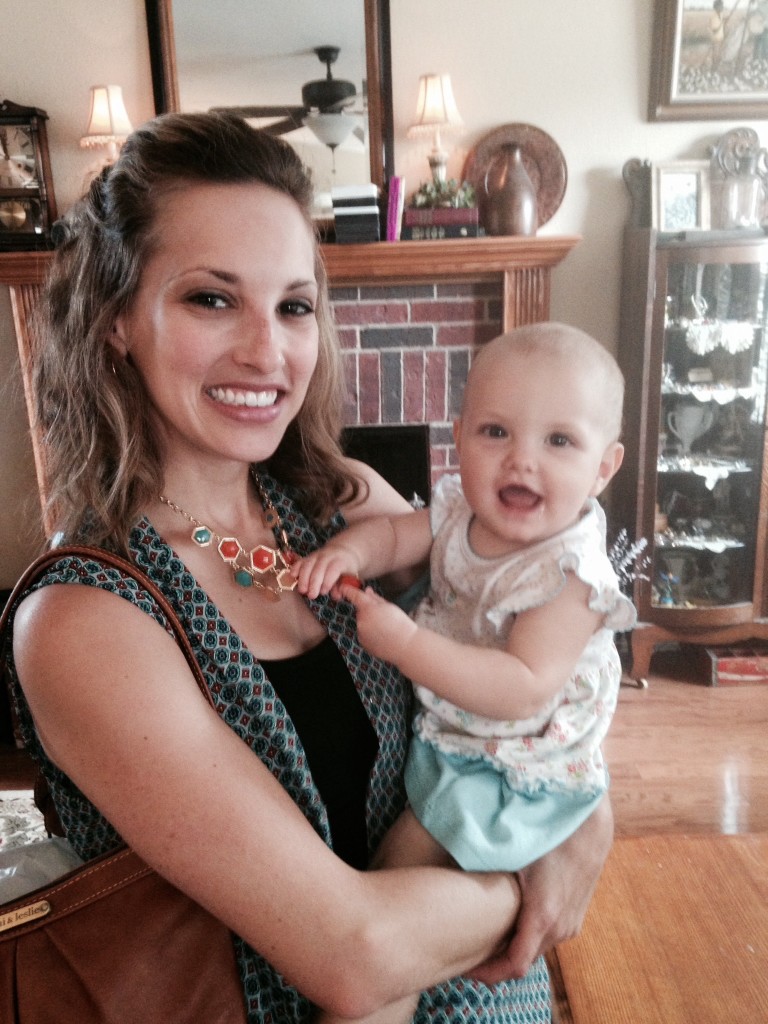 Enjoy!

Beef Tips
Prep time:
Cook time:
Total time: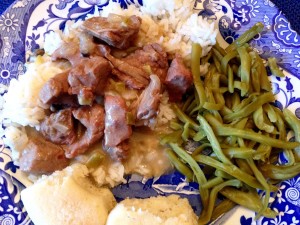 Ingredients
1 lb. beef tips or strips
½ cup onion
1 Tbsp. soy sauce
1 can cream of celery soup
1 can cream of mushroom soup
1½ cans of water (less if you want thicker)
Instructions
In a large pot over medium-high heat, brown the beef with the onion.
Add soy sauce, cream of celery soup, cream of mushroom soup, and water.
Simmer for 1 hour on the stove, or bake at 300-325 degrees for 1 hour.
Serve over rice.