Stovetop Chicken Spaghetti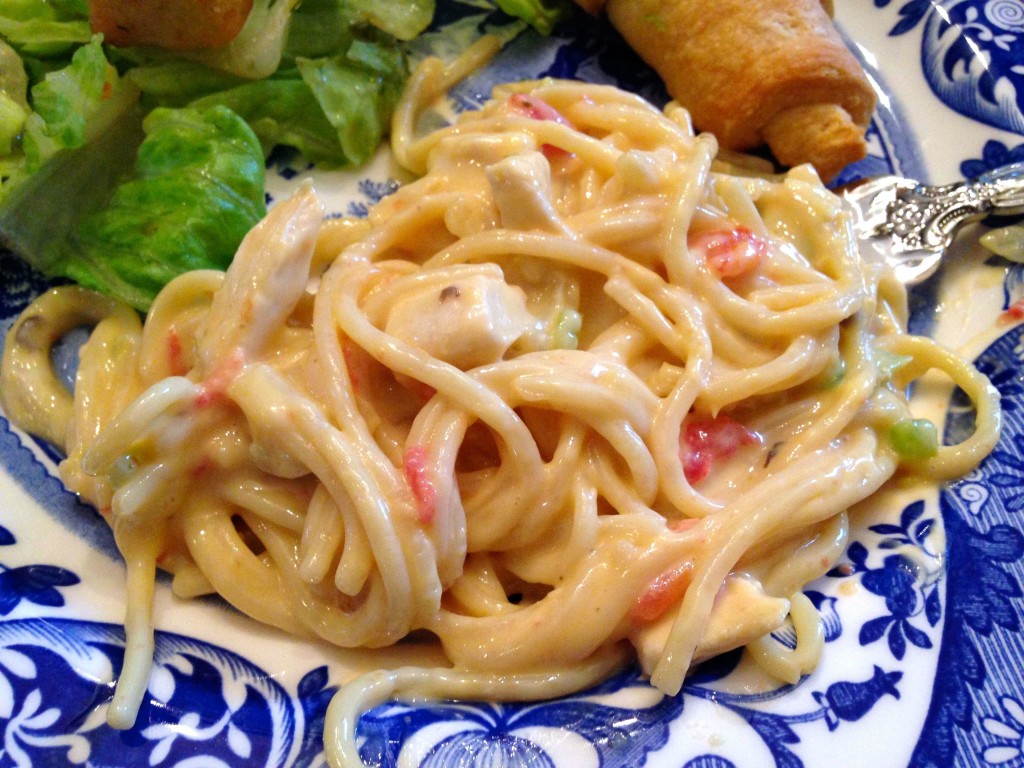 The first Aggie football game against the South Carolina Gamecocks was this past Thursday, and we couldn't have been any more pumped!
Since Matt's dad and uncle were coming over to watch the game at our house, I figured I'd make them a tasty and not necessarily healthy meal. 🙂
Chicken spaghetti is one of those comfort foods that is a crowd pleaser. I've made the Pioneer Woman's chicken spaghetti before, but wanted something a little different this time.
I found this recipe on Pinterest, and liked how only one pot was needed to make this meal, and it didn't involve the oven.  It was absolutely delicious and made a ton!
Matt, his dad Tony, and his uncle Rusty filled their plates completely with the chicken spaghetti, and even after going back for seconds, we STILL had tons of leftovers. I put one small dish of leftovers in the fridge to eat for the rest of this week, and a larger dish in the freezer for a meal to have later on.
Serve the chicken spaghetti with crusty bread and a salad, and you've got yourself a meal! Plus, how could you forget dessert? I made Matt's all-time favorite 4-Layer Pudding Dessert.
Yum!! Can't wait for more football and good food to come this fall season!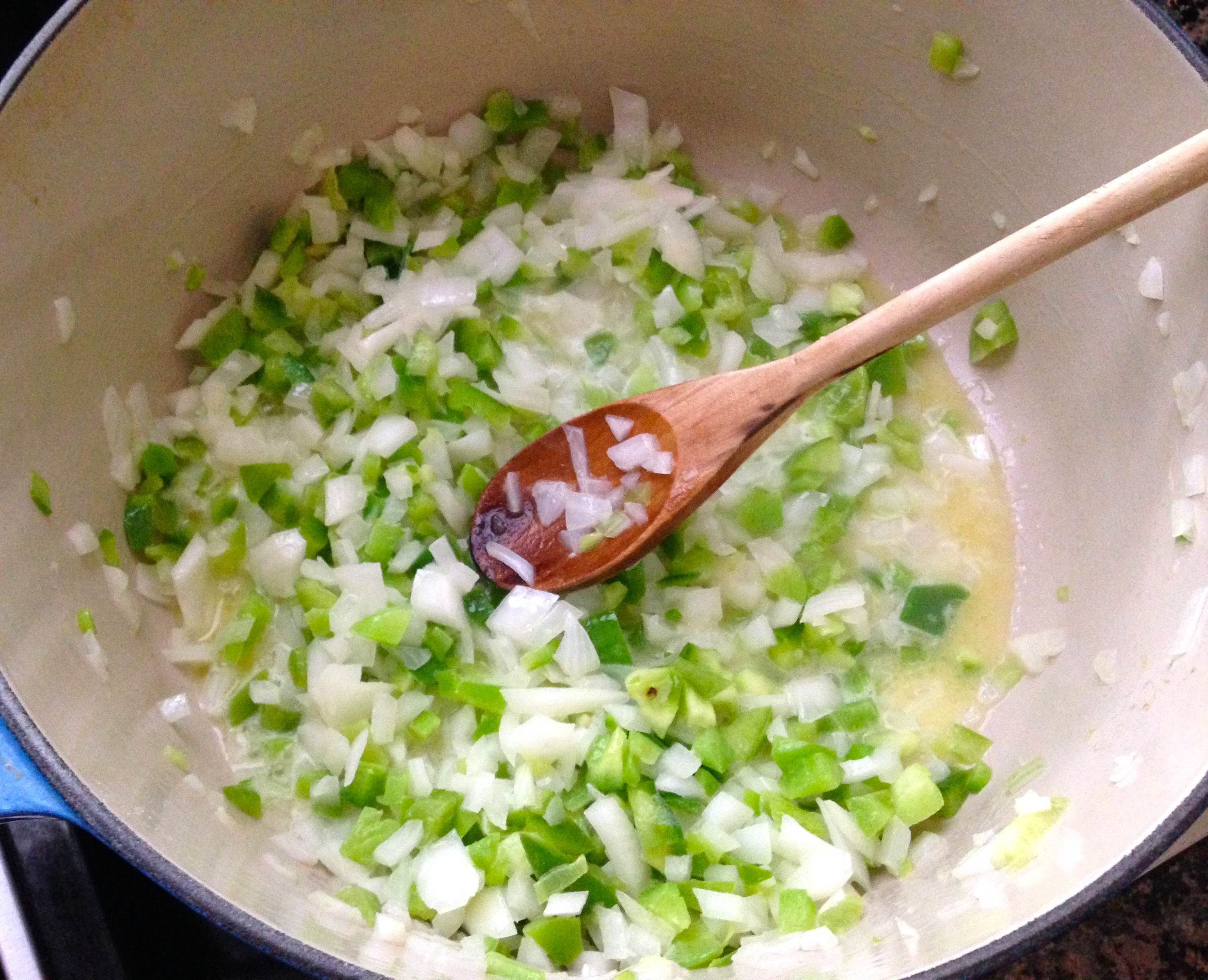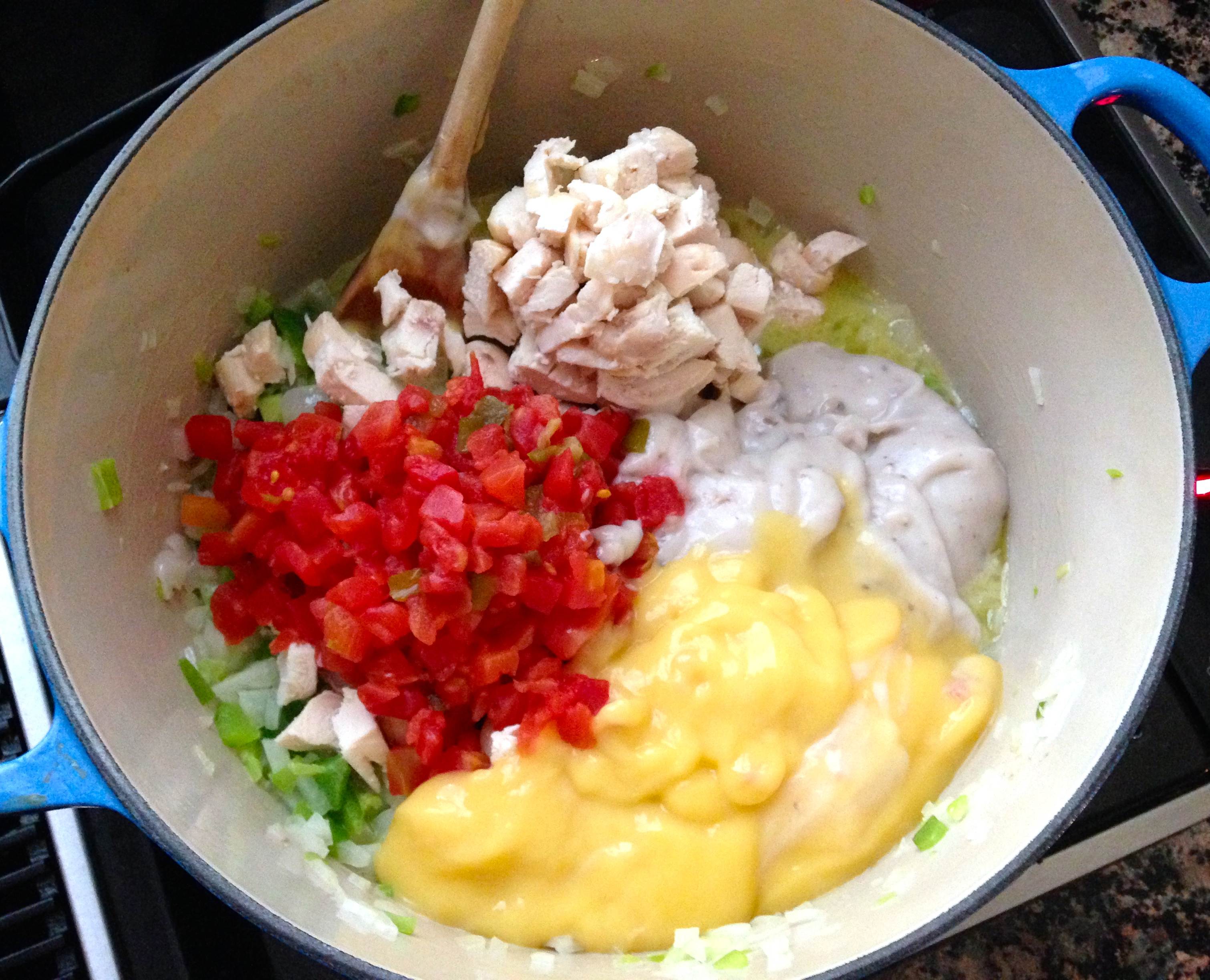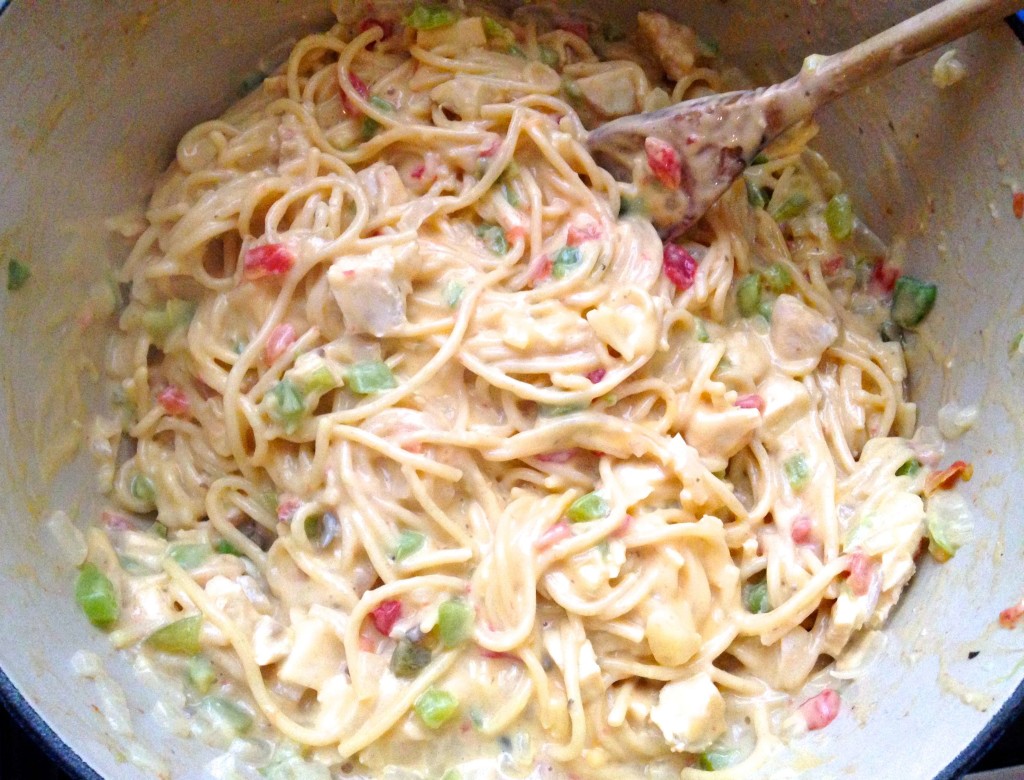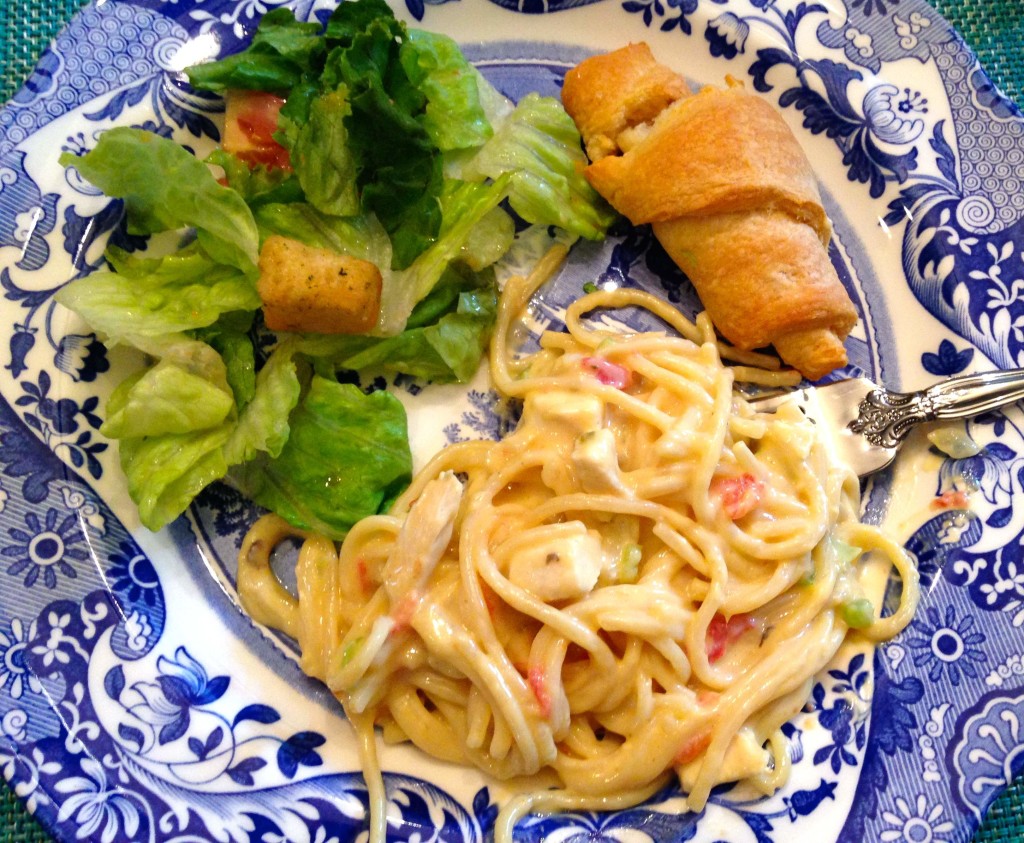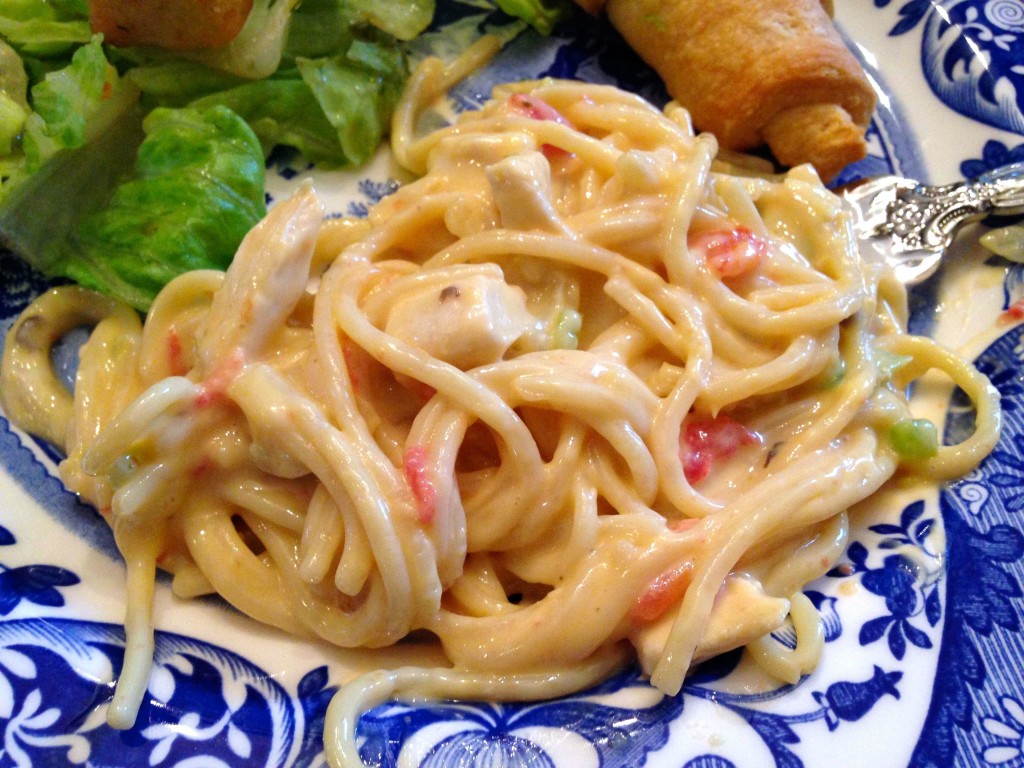 Enjoy!

Stovetop Chicken Spaghetti
Prep time:
Cook time:
Total time: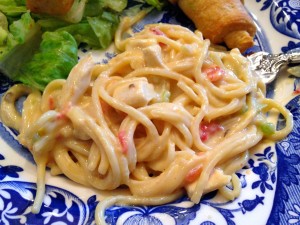 Ingredients
2 - 2½ cups cooked, cubed
1 lb velveeta cheese
1 can Rotel, original
1 lb spaghetti pasta
1 stick butter
1 can cream of chicken soup (I used 98% fat free)
1 can cream of mushroom soup (I used 98% fat free)
1 medium onion, chopped
1 green bell pepper, chopped
salt and pepper to taste
Instructions
Boil spaghetti pasta in water according to package directions. Drain pasta after done and discard water. Set aside the pasta. Do not rinse.
Melt the butter in the same (empty) pot and sauté the onion and bell pepper.
Add Rotel, soups, cooked chicken, and spaghetti to the sautéed onion mixture, one at at time, and gently mix together.
Add velveeta and stir together, mixing well. Add salt and pepper to taste.
Heat until cheese in melted thoroughly, stirring occasionally to keep from scorching.
Serve immediately.