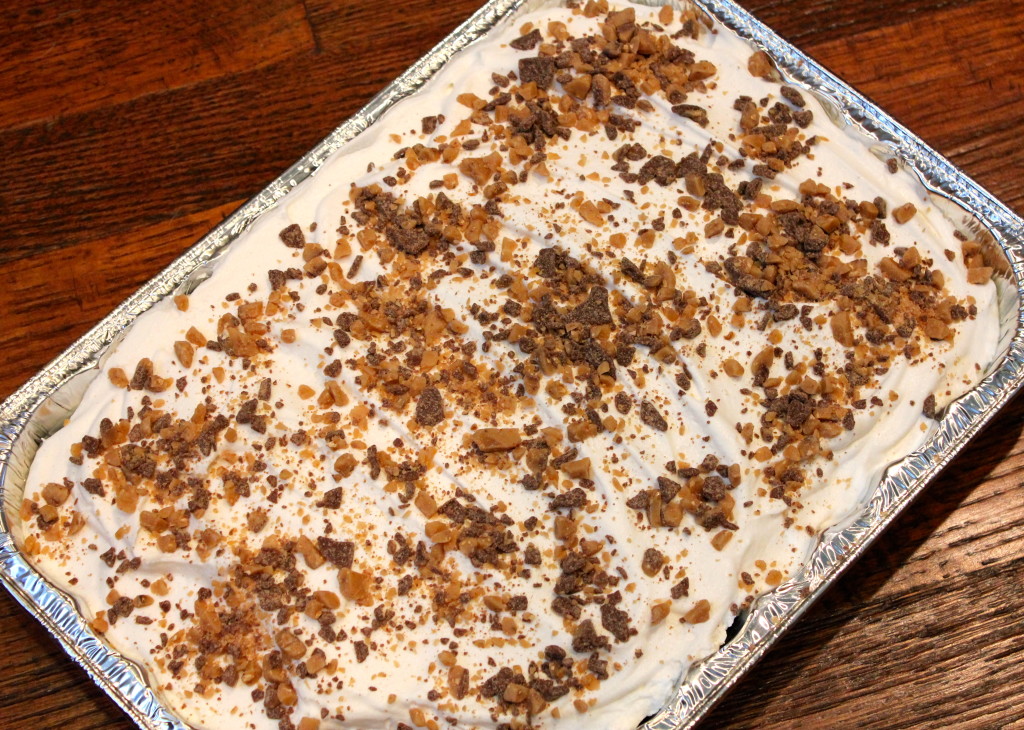 There must be something in the water, because within the past year Matt and I have had no less than 10 baby showers/baby gift shopping that we've had to do!
Last night, it was my turn to make dinner for my friend Ashely and her husband, who just had a baby. For the main course I made aunt Jolene's chicken enchiladas, spanish rice, ranch style beans and a side salad with Catalina dressing.
Is is crazy that when making meals for friends, the first thing that comes into my mind is dessert? LOL. I knew Ashely was a big fan of poke cakes, so this Heath Bar Poke Cake immediately came to mind!
I've never been much of a cake fan, that is….unless it is loaded with icing so as to cover up the dryness of the cake. I can't stand dry cakes….so poke cakes are the perfect solution in yielding a moist cake!! 🙂
As for poke cakes, here are a few of my favorites: My friend Katie makes a great chocolate poke drizzled in vanilla Jell-O pudding  and topped with crushed Oreos. Yum!!! Then there's this awesome Classic Vanilla Tres Leche Cake that my mom requested for her birthday last year.
Finally…. I just discovered the recipe for this Heath Bar Poke cake when Matt and I had dinner over at a friends house just a few weeks ago. What I like about this cake is that it is super easy to make, it's sweet, and the Heath milk chocolate toffee bits add a nice crunch atop the Cool Whip frosting. Delicious!!!!
Do you have a favorite poke cake combination? Let me know!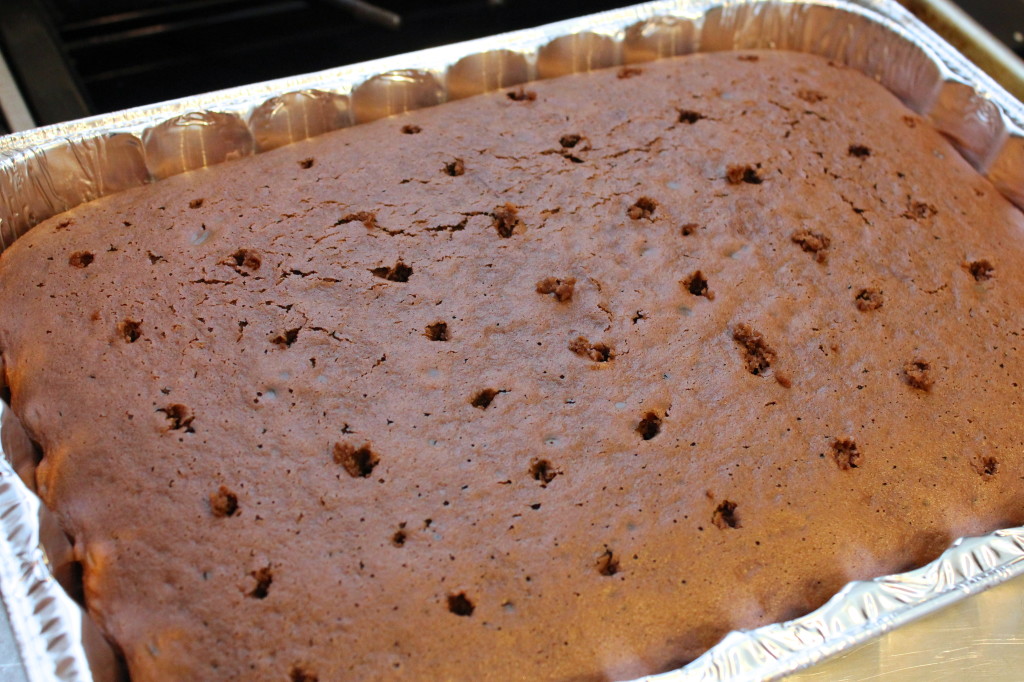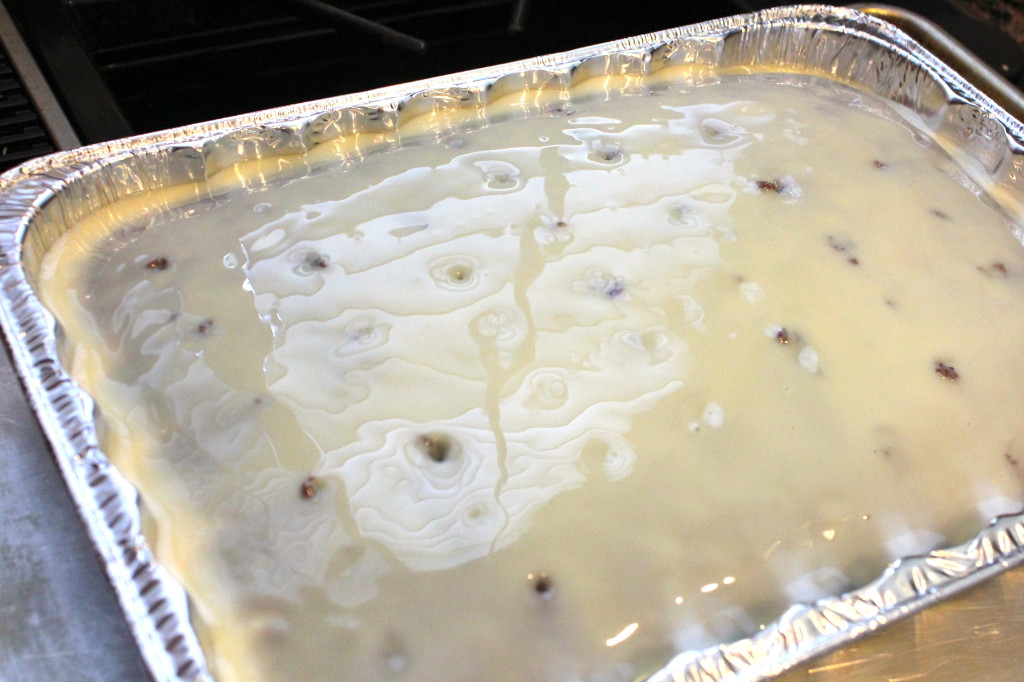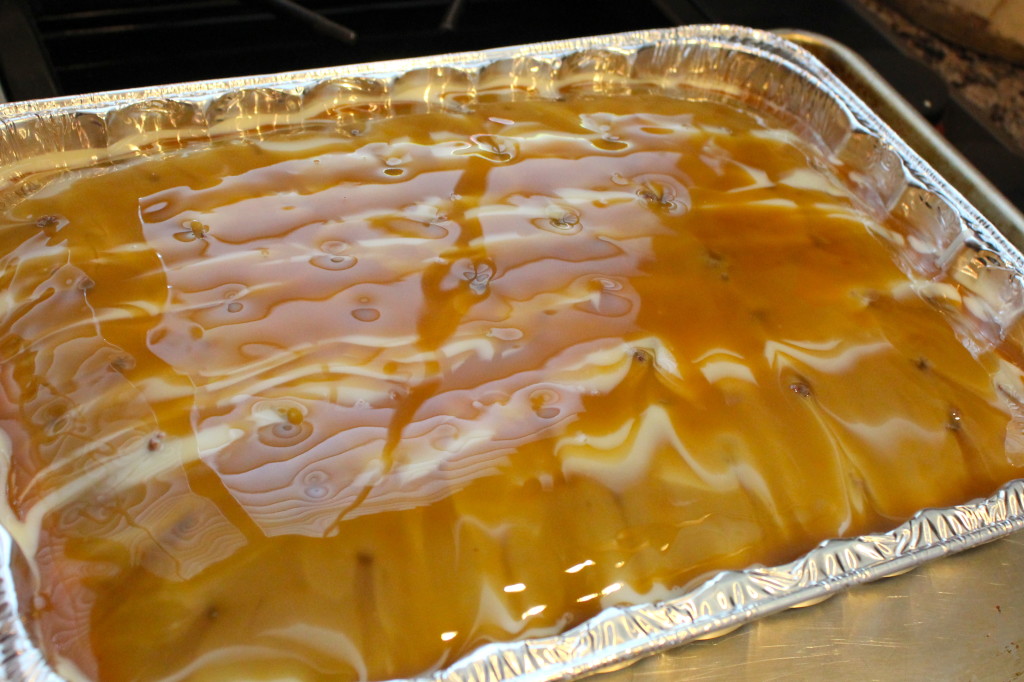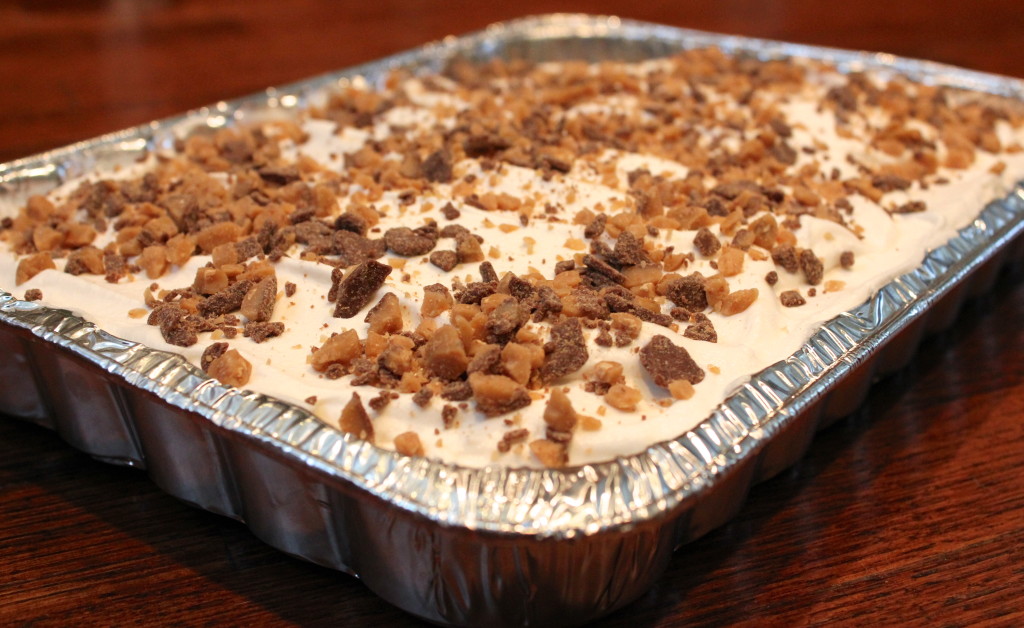 Heath Bar Poke Cake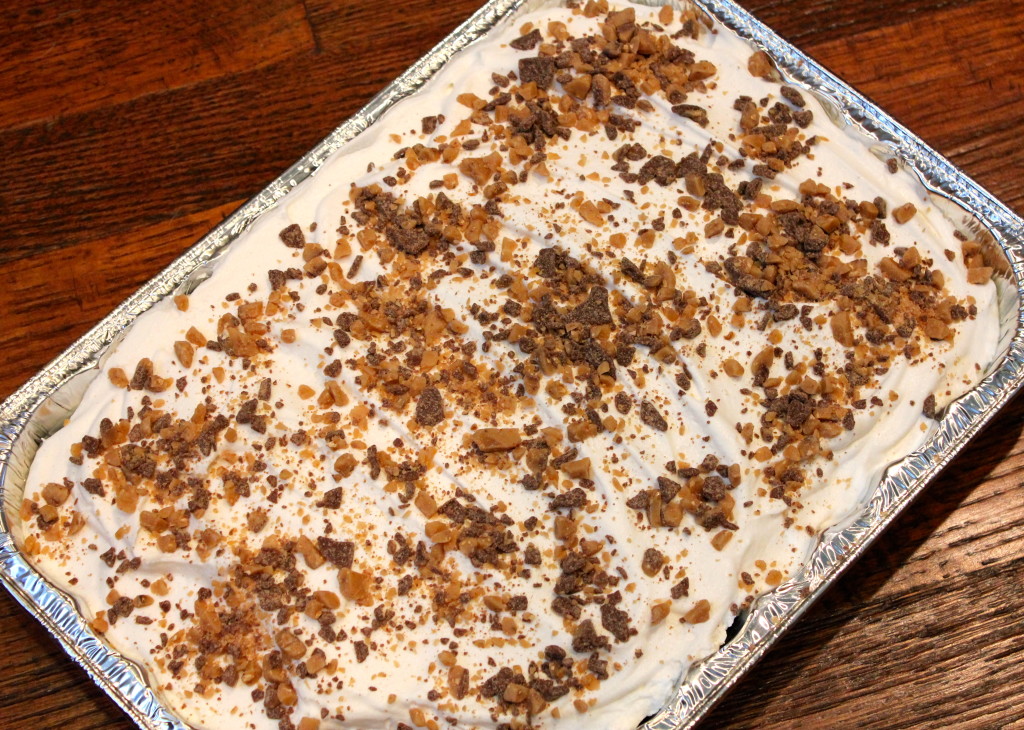 Ingredients
1 chocolate cake mix (I used Duncan Hines milk chocolate)
1 (14-ounce) can sweetened condensed milk
1 12-ounce) jar caramel sauce
8 ounces Cool Whip
½ of a 1 (8-ounce) package Heath milk chocolate toffee bits
Instructions
Bake chocolate cake according to box instructions in a 9 x 13-inch cake pan.
While cake is still hot, immediately poke holes all over the top of the cake. You can use the end of a wooden spoon, a skewer, the tines of a fork, etc.
Slowly pour the can of condensed milk all over the top of the cake, making sure to drizzle it evenly all over the top. Then pour the caramel sauce all over the cake.
After the cake has cooled completely, spread Cool Whip over the top of the cake. Decorate with Heath milk chocolate toffee bits.