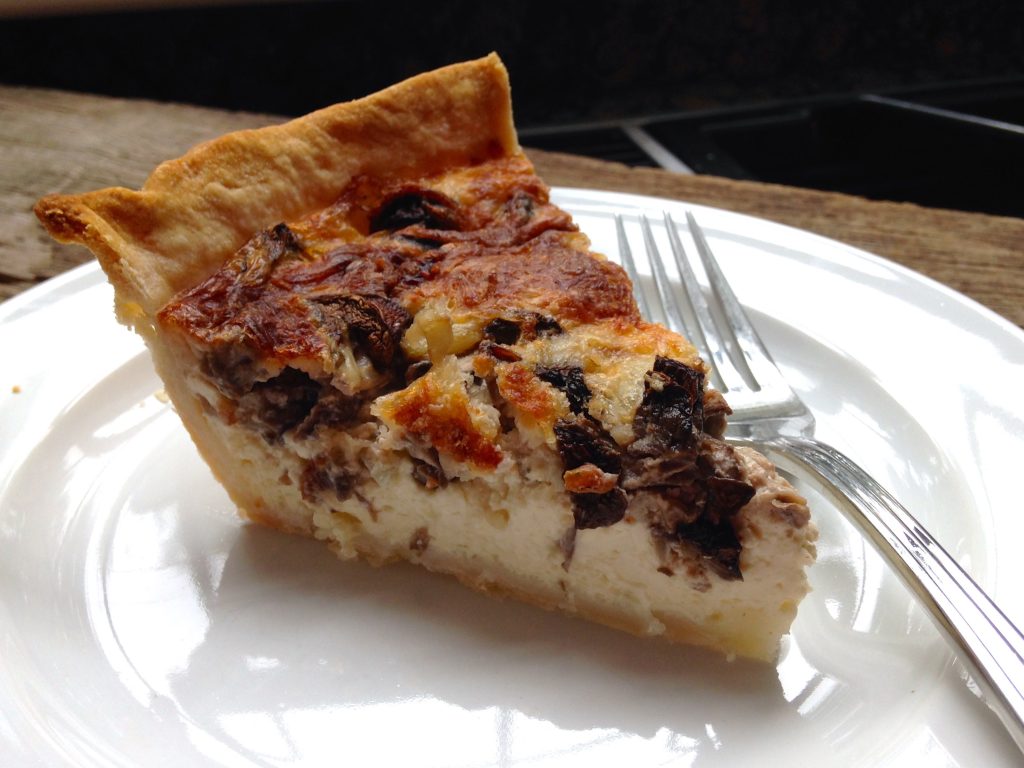 This is just about the easiest quiche you can make, especially if you buy a pre-made refrigerated pie crust. I made this when I was 2 weeks postpartum, and my mother-in-law Paula laughed and said, "You're the one who just had a baby, and are offering me food to eat. It ought to be the other way around!"
Yep, it's that easy!
My mom had originally made this quiche for me within a week of me coming home from the hospital. It was so good, I had to make it again!
Most of the ingredients you should have on hand, which adds to the simplicity of this dish. The original recipe called for bacon, but I love mushrooms, so I added about 3/4 cup. You could even include both mushrooms and bacon if you wish.
Depending on which kind of pan you use, you may need to alter the baking time. My baking dish was the deep dish kind from Williams-Sonoma, so I probably cooked the quiche an extra 20 minutes because it was no where close to being done. It still tasted great, and browned up perfectly.
Enjoy!
Baby picture of the day: Can you find us? All dressed in camo!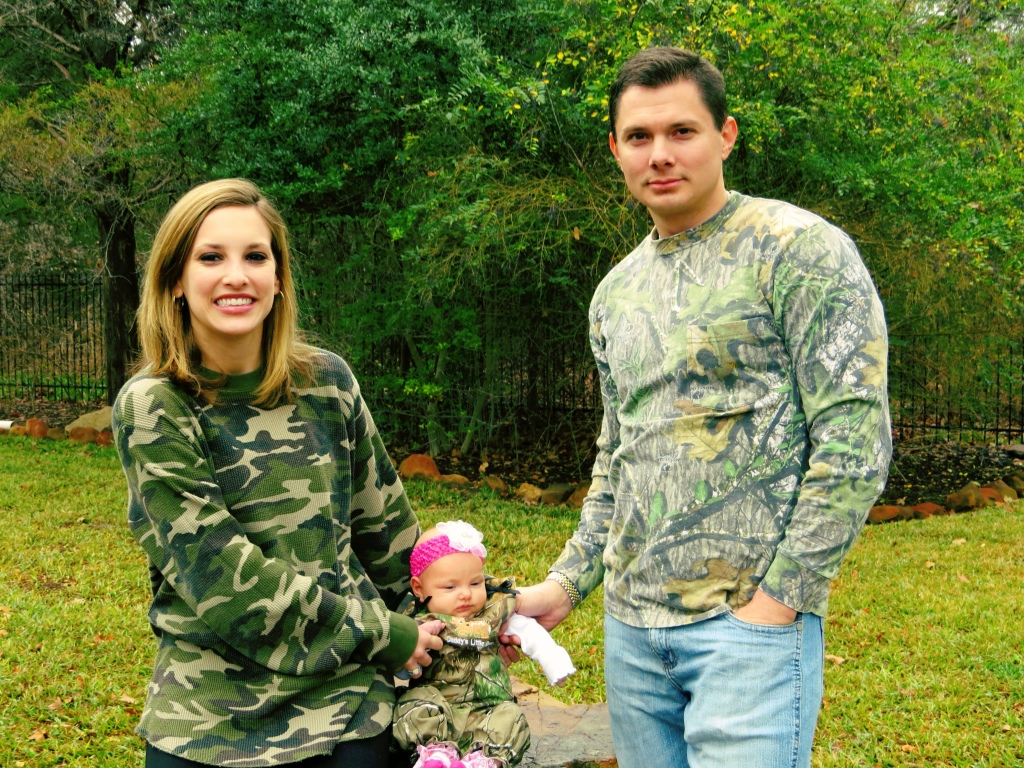 Quiche
Prep time:
Cook time:
Total time: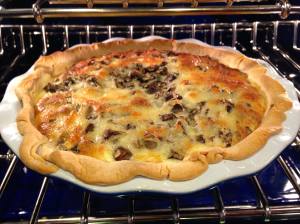 Ingredients
Pastry for 9-inch one-crust pie
¾ cup mushrooms, finely chopped (can substitute 12 slices cooked and crumbled bacon)
1 cup shredded natural Swiss cheese (about 4 ounces)
⅓ cup minced onion
4 eggs
2 cups half and half
¾ tsp. salt
¼ tsp. sugar
⅛ tsp. cayenne red pepper
Instructions
Preheat oven to 425 degrees F. Prepare pasty.
Sprinkle mushrooms (or bacon), cheese and onion in a pastry-lined pie pan.
Beat eggs slightly; beat in remaining ingredients. Pour cream mixture into pie pan.
Bake 15 minutes.
Reduce oven temperature to 300 degrees F and bake 30 minutes longer or until a knife inserted 1 inch from edge comes out clean. Let stand 10 minutes before cutting.
Serve in wedges.